SAP Employee File Management & Successfactors
Complete digital personnel file is perfectly possible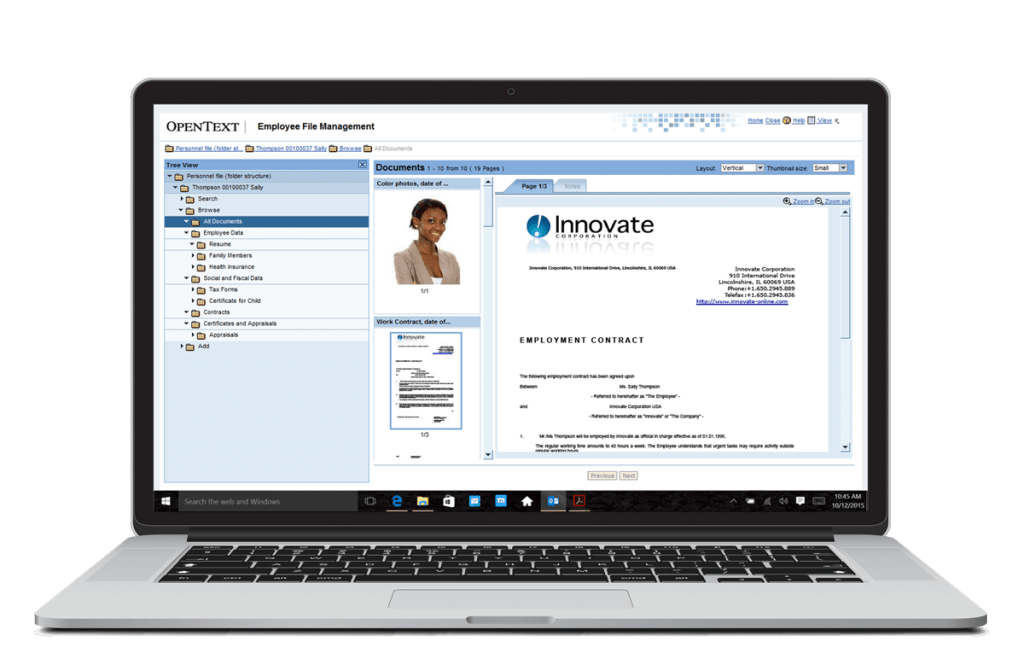 Key Benefits
A simple, secure, and compliant enterprise solution to manage your complete employee digital records increasing efficiency, minimizing risk and reducing costs. SAP Employee File Management & SuccessFactors Extended ECM allows you to build and maintain a complete digital record of all your employees and entire life cycle, from hire to retire and beyond. In other words, you can centrally handle all employee-related content from creation to disposition with a comprehensive document management solution.
On-premise and private cloud deployment
Access a complete 360-degree view of personnel files
Create a complete and controlled digital record of your personnel files
Centralize information access and enable shared HR services model
Minimize compliance risk and reduce audit time
Reduce administrative burden and align HR services to strategic goals
Core Capabilities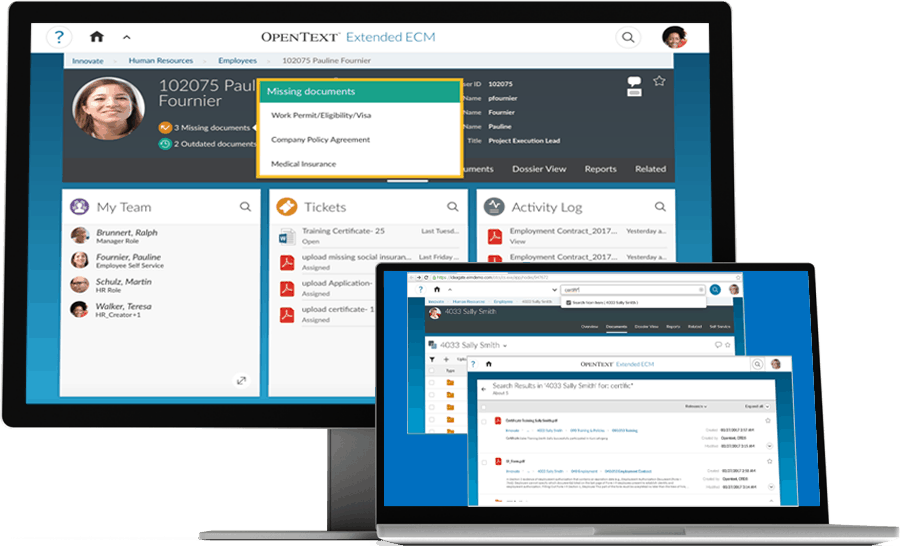 SAP Employee File Management & SuccessFactors Extended ECM provides HR service organization with a comprehensive solution for all documents collected throughout the full job applicant and employee live-cycle and beyond. All documents are instantaneously available from the electronic personnel file enabling shared HR service center to perform their tasks much more quickly and easily.
Document management
Centralized document storage
Flexible folder structures and taxonomies
Full-text and meta-data based search capabilities
360-degree view of complete personnel file
Role-based permissions for security and access control
Document capture
Manage scanning requirements with automated metadata tagging and enhanced image scanning
Support key business systems and all major scanning hardware to turn paper documents into digital business assets
Render content into standardized formats automatically to ensure future readability
Automated document generation
Pre-defined document templates
Ad-hoc document composition
Document process automation
Review and approval workflows
Multi-channel distribution
Employee self-service
Governance and records management
Regulatory compliance
Personnel file completeness check
Document classification, retention periods, and disposition policies
Comprehensive audit trail
Custom reporting
Get maximum value from SAP Employee File Management & SuccessFactors Extended ECM
Accelerate your digital transformation for HR service centers and drive value by collaborating with leading industry experts, consultants, and support engineers throughout your journey.
Complementary Solutions
Based on our experiences, organizations that have deployed SAP Employee File Management and SuccessFactors Extended ECM have also found the following SAP & OpenText solutions of interest within their business:
SAP Document Presentment
SAP Document Presentment add-on for Business Correspondence
SAP Document Access
Ready to get in touch with us?