Join us to a Live Webinar – Drag & Drop from Outlook to SAP
Drag & Drop from Outlook to SAP
Do you need to update SAP transactions with emails and attachments from Outlook?  Is it cumbersome to use the SAP default for adding supporting documentation to transactions? Want to see how to drag an Outlook email to SAP?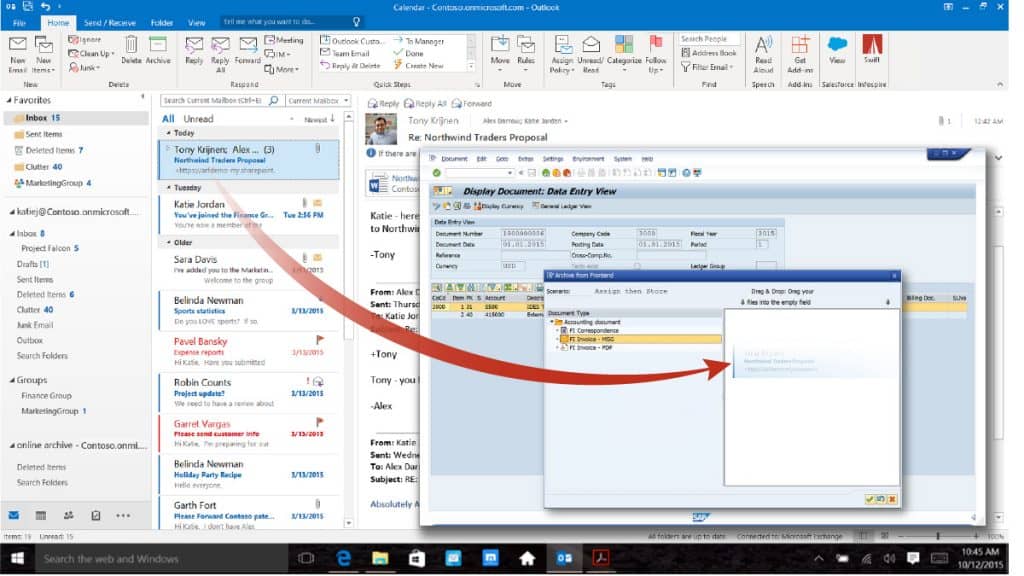 You're invited to our live webinar on October 2 at 1pm ET when our panel will:
discuss the common use scenarios,
demonstrate how to drag and drop Outlook email (and attachments) to SAP and,
answer questions
To register for the live webinar, please click here.
We'll record the webinar and make it available online.
We're looking forward to seeing you there!
Your Infospire Team