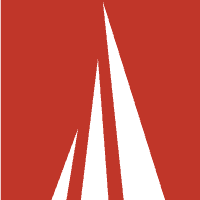 Infospire is a purpose-driven consulting firm that helps companies build OpenText and SAP Enterprise Content Management solutions.
We're specialized in helping organizations to solve their most critical business challenges by providing concept to completion consulting services. With unmatched SAP and OpenText Enterprise Content Management expertise in strategy, design and architecture development, we are uniquely suited to ensure organizations can recognize and drive value from their software investment and our services at a much faster rate.
Our values
We take our core values seriously. We use them to guide how we work and interact with our clients and each other. They're not a list of words that sit in a binder on a shelf. They're an active part of everything we do. Our core values remind us to stay true to ourselves while we continue to drive amazing outcomes for our clients.
Meet our leadership team
Eric Knabke

Partner & Principal Consultant

Eric brings over 18 years of expertise in Enterprise Information Management (EIM), gained as a Principal Consultant for the SAP Practice at OpenText. With deep technical and business subject matter knowledge across EIM and Enterprise Resource Planning (ERP) applications and processes, Eric has guided organizations through challenging, large-scale, multinational EIM projects. Highly dedicated to his clients' projects, Eric has earned recognition as a leading EIM practitioner in the SAP and OpenText space.

Martin Moosbrugger

Partner & Principal Consultant

Martin offers 18 years of experience in enterprise software applications, 12 years of which were spent within the OpenText SAP Practice. His background covers all aspects of implementing solutions based on OpenText products for SAP. He has a proven track record of delivering solid results on time and within budget for his clients. He has assisted multi-national companies across different industries, including oil & gas, utilities, commodity, distribution/retail, and food processing.