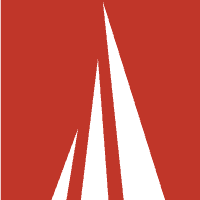 Infospire is a purpose-driven consulting firm that helps companies solve SAP Enterprise Content Management problems and build solutions for the future.
We're specialized in helping organizations to solve their most critical business challenges by providing concept to completion consulting services. With unmatched SAP Enterprise Content Management expertise in strategy, design and architecture development, we are uniquely suited to ensure organizations can recognize and drive value from their software investment and our services at a much faster rate.
Our values
We take our core values seriously. We use them to guide how we work and interact with our clients and each other. They're not a list of words that sit in a binder on a shelf. They're an active part of everything we do. Our core values remind us to stay true to ourselves while we continue to drive amazing outcomes for our clients.
Here's our promise
We'll help you find your way.
Information is the lifeblood of your business. We'll challenge you to clarify your unique information needs, and the impact you seek to make and use that to guide our work together.
We'll help you embrace change.
Information costs money, intelligence makes money. Information change management is realized with a partner that's aligned around a shared vision and relentless in its pursuit. We'll help you start building the confidence and discipline to gain momentum and keep moving forward, one step at a time.
We're in this together.
Partner is a verb we live every day. We're passionate about your success and dedicated to making your business more efficient. Our approach is collaborative, agile, and flexible to meet the needs of your people, processes, and technologies.
We'll design and build the solution that's best for you.
One size doesn't fit all. We'll collaborate with your teams to build purpose-built solutions for you. We're digital natives with a fast and flexible approach that translates to measurable outcomes and faster time-to-market.
Meet our leadership team
Eric Knabke

Partner & Principal Consultant

Eric brings over 18 years of expertise in Enterprise Information Management (EIM), gained as a Principal Consultant for the SAP Practice at OpenText. With deep technical and business subject matter knowledge across EIM and Enterprise Resource Planning (ERP) applications and processes, Eric has guided organizations through challenging, large-scale, multinational EIM projects. Highly dedicated to his clients' projects, Eric has earned recognition as a leading EIM practitioner in the SAP and OpenText space.

Peter Gunzenhauser

Partner & Principal Consultant

Prior to founding InfoSpire, Peter led the North American Service Organization team at OpenText, focusing on the complete customer orientation and service delivery of all SAP Enterprise Content Management (ECM) solutions. With more than 15 years' managing professional services organizations and hands-on experience in developing ECM technology solutions for clients, Peter has a keen understanding of technology, business processes, and innovation. He has managed large, complex programs for clients across different industries, developing solutions to bring added value to clients. While Peter considers work his biggest hobby, he also enjoys being with his family, traveling, and skiing. He also climbs rocks, ice, and the occasional mountain.

I always have had a passion for finding new ways to help clients be more efficient and effective in what they do. –Peter Gunzenhauser

Martin Moosbrugger

Partner & Principal Consultant

Martin offers 18 years of experience in enterprise software applications, 12 years of which were spent within the OpenText SAP Practice. His background covers all aspects of implementing solutions based on OpenText products for SAP. He has a proven track record of delivering solid results on time and within budget for his clients. He has assisted multi-national companies across different industries, including oil & gas, utilities, commodity, distribution/retail, and food processing.