Infospire XS-BPM for SAP Solutions
Business is better without bottlenecks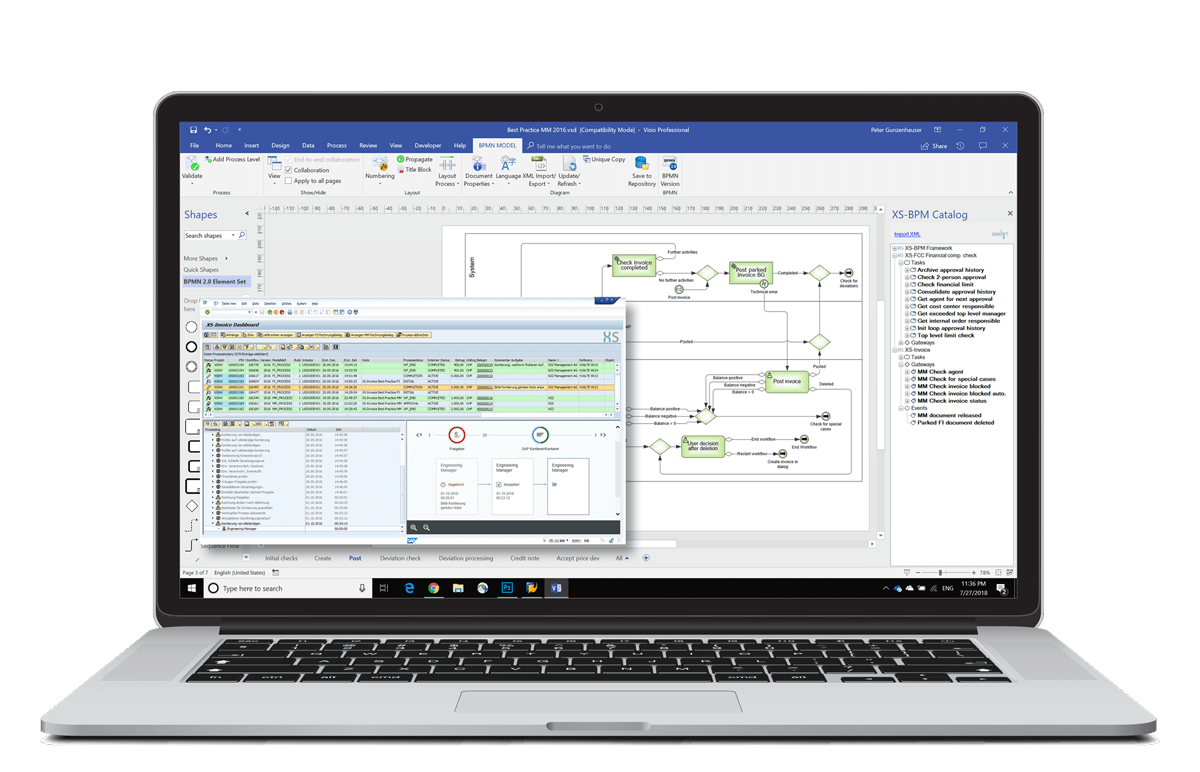 Not just automate, optimize your business process with XS-BPM
Improve efficiency, visibility, and agility of critical SAP business processes. Build flexible and easy-to-use business solutions that help your business innovate and differentiate in a fast-changing market. Infospire XS-BPM helps you simplify and automate your operations so that you can reduce costs and improve business agility. Infospire's unique XS-BPM solution delivers modular object catalogs that can be efficiently reused and tailored to meet the business process requirements of diverse customers, product lines, channels, and geographies.
Simple Process Design, Deployment & Continuous Improvement
Defining and adapting business processes is key to ensuring success in addressing the ever-changing business requirements and adapting to it. The XS-BPM Developer Studio is an SAP NetWeaver based application that natively integrates with Microsoft Visio for the modeling complex business processes in a user friendly and popular interface.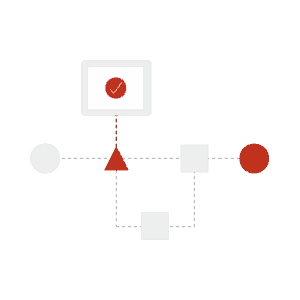 Best in class and widely popular Microsoft Visio design tools enable business users to quickly and easily create new process models or update existing processes with ease.
Pre-defined SAP object libraries are available in Microsoft Visio can be used to design and model business processes.
The advanced XS-BPM Studio can be used by SAP ABAP developers and Workflow experts to enhance existing object libraries with additional elements such as Tasks, Business Rules, Gateways, WebDynpro and SAPUI 5 / Fiori Apps, etc.
XS-BPM is fully integrated with SAP NetWeaver which makes it simple to access corporate information and update key business data as part of any process
XS-BPM is built from the ground up on industry standards such as BPMN 2.0 notation.
Business process design and process documentation go hand in hand and so stay always in sync. The process documentation itself can be generated by the click of a button.
Powerful Process Management
Most BPM solutions are hardwired and too rigid to adapt to changes in the organization and process. This results in process automation inefficiency and major IT project to make simple changes. Infospire XS-BPM enables the organization to continuously improve business processes without slowing down the process.
Users can access all relevant information, tasks and business documents to quickly and efficiently complete key business processes
Collaboration with users working as a team to complete tasks. Users can allocate tasks and subtasks to individuals, allowing users to address non-routine situations
Optimized end-user interfaces available in SAP GUI, WebDynpro and SAPUI5 / Fiori available on iPhone and Android devices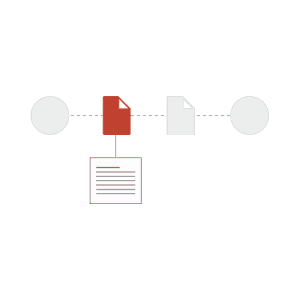 Enterprise Scale & Robustness
Built on top of SAP's workflow engine, XS-BPM provides a highly scalable platform to drive business processes automation across the entire enterprise.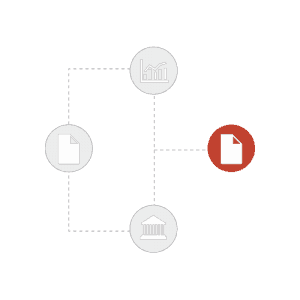 Powerful process engine allows XS-BPM to grow and scale to meet your organizations needs
Comprehensive process analytics and dashboards provides tools to review, analyze and optimize processes to ensure that they are complete as efficiently as possible
Advanced versioning capabilities provides a robust foundation to ensure minimal to no process interruption
Open API's to integrate with EDI and Optical Character Recognition engines to automate data entry
Addressing Process Compliance
For organizations struggling to meet process compliance requirements, XS-BPM provides the perfect platform to automate key processes and allows a company to strengthen it compliance with corporate processes and industry regulations.
Tight integration with SAP NetWeaver allows processes to drive compliance within the existing SAP security and authorization framework
End to end process automation, with the ability to save process history, enables organizations to automate many of the time-consuming activities associated with meeting strict compliance needs
Keeping process documentation up to date and in-sync with generating the process documentation by the press of a button at any time
Integrated with major 3rd party content repositories such as OpenText and other ArchiveLink certified repositories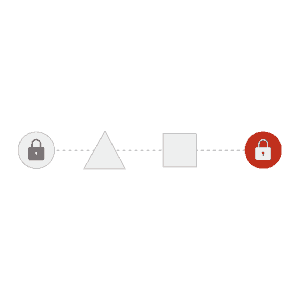 Ready to purchase XS-BPM?